Crafting a Successful Dispensary Marketing Strategy
The fast-paced world of the cannabis industry offers a plethora of marketing opportunities for dispensaries. To thrive in this competitive market, it's essential to understand the landscape, craft a strong brand identity, and leverage various marketing channels. Are you ready to unlock the full potential of your cannabis dispensary marketing strategy? Let's dive in!
Short Summary
Understand cannabis industry landscape and market trends
Leverage unique attributes to create strong brand identity
Monitor online reputation, measure marketing success & refine strategies for maximum impact.
Understanding the Cannabis Industry Landscape
The cannabis industry is in a state of rapid evolution, with market growth and trends playing a key role in determining the future of dispensaries and the development of effective cannabis marketing strategies. As the target market segments for dispensaries include millennials, medical marijuana patients, recreational cannabis users, and baby boomers, it's crucial to understand and target these segments effectively with a well-planned cannabis marketing strategy.
Marketing is essential for dispensaries to advertise and broaden their operations, and cannabis advertising plays a significant role in reaching potential customers and increasing brand visibility.
Market Growth and Trends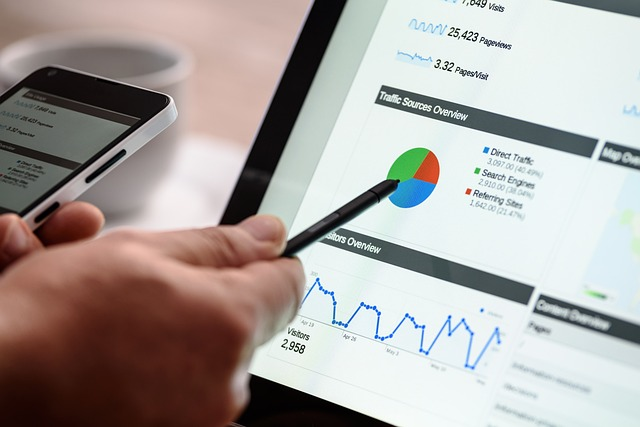 The cannabis industry landscape offers potential for dispensaries to broaden their reach and consumer base through effective marketing efforts. As the cannabis business continues to evolve, e-commerce has increased drastically due to the COVID-19 pandemic and is anticipated to remain growing even after the pandemic subsides, making it a crucial element for dispensaries to include in their marketing plan.
A variety of CBD and cannabis-friendly digital advertising options are available, such as those offered by Huffington Post, Newsweek, Barstool Sports, the Chive, ESPN, Politico, Complex, and USA Today, helping dispensaries increase their visibility and encourage word of mouth marketing for their cannabis products.
Challenges Faced by Dispensaries
Dispensaries face a range of challenges, including stringent regulations, limitations on advertising, and competition. Unfortunately, dispensaries are not able to purchase ads on social media or Google's front page. However, Weedmaps, Leafly, and Mantis are all networks that accept and publish cannabis ads. Dispensaries in the cannabis industry, as well as other cannabis businesses, must comply with cannabis-specific laws that vary by state, in addition to general regulations such as HIPAA, TCPA, CCPA, and others applicable to all businesses.
Dispensary design is significant in a marketing strategy as it can distinguish a dispensary and enhance customer experience. Self-serve touchscreen menu kiosks and an express checkout process can provide customers with a more efficient sales cycle, especially for those who know what they want or are short on time. Collaborating with cannabis-friendly ad networks is a cost-effective solution for obtaining media coverage. By establishing a distinctive and unforgettable dispensary, dispensaries can enhance customer retention and loyalty.
Building a Strong Brand Identity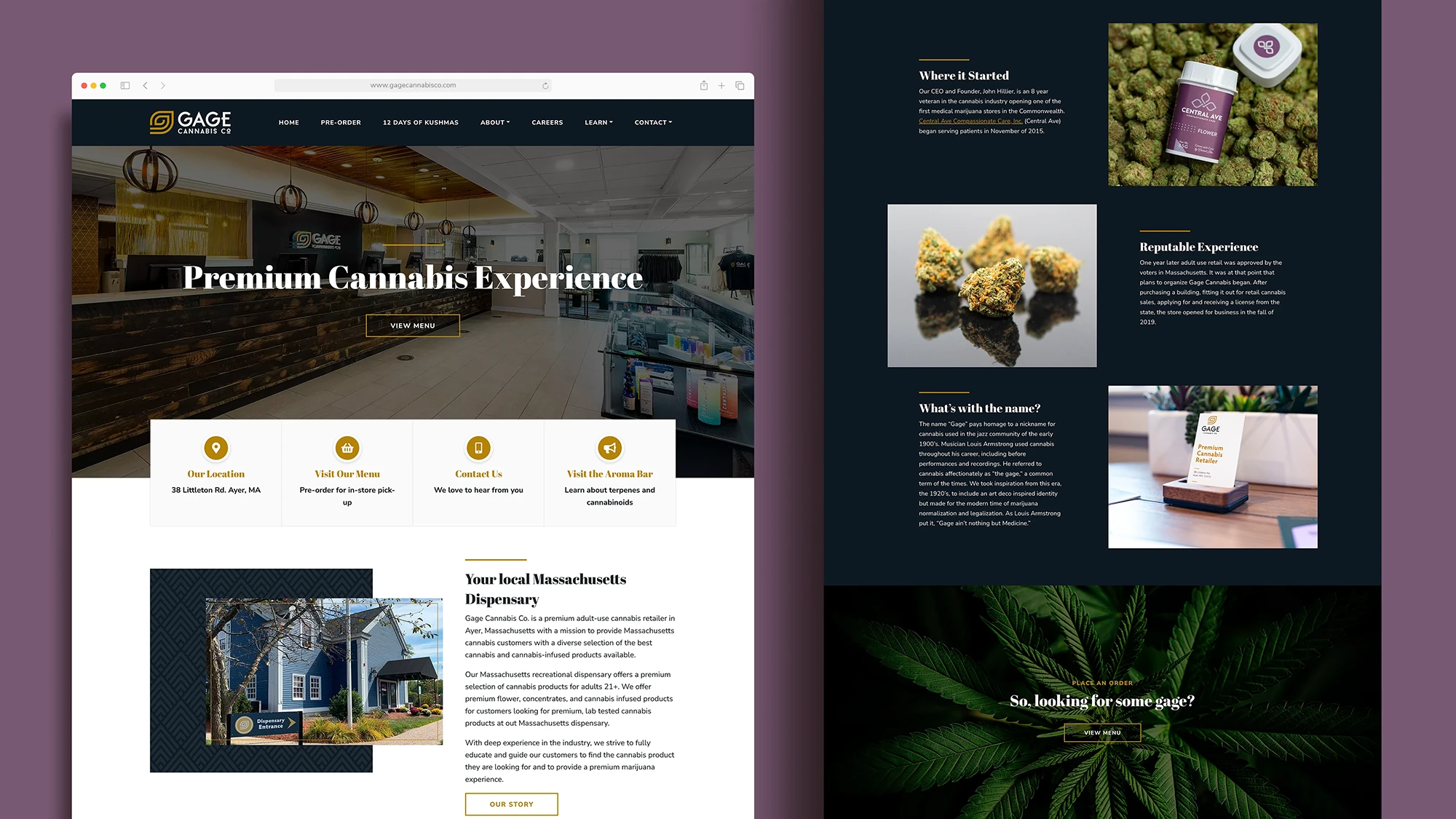 A strong brand identity is essential for standing out in the crowded cannabis market. Dispensaries should focus on defining their USP and maintaining consistent branding across all channels. A dispensary's brand should communicate a sense or character that customers can identify with.
A comprehensive digital marketing strategy for a dispensary should encompass SEO, content marketing, social media marketing, and email marketing.
Defining Your Unique Selling Proposition (USP)
Defining a unique selling proposition (USP) helps dispensaries differentiate themselves from competitors and attract their target audience. A dispensary can create a USP by recognizing the attributes that differentiate them from other dispensaries in the market, such as the quality of their products, the expertise of their staff, or the specialized services they provide.
These attributes can be used to create a message that resonates with the target audience and sets the tone for the message.
Consistent Branding Across Channels
Consistent branding across all marketing channels, including website, social media, and promotional materials, reinforces brand identity and builds customer loyalty. Rounded lines, hand-drawn imperfections, and brighter, warmer colors can evoke a more relaxed feeling, while straight lines, clean edges, and cooler, neutral colors can create a more professional look.
Additionally, green is a color that is strongly associated with cannabis.
Developing an Effective Website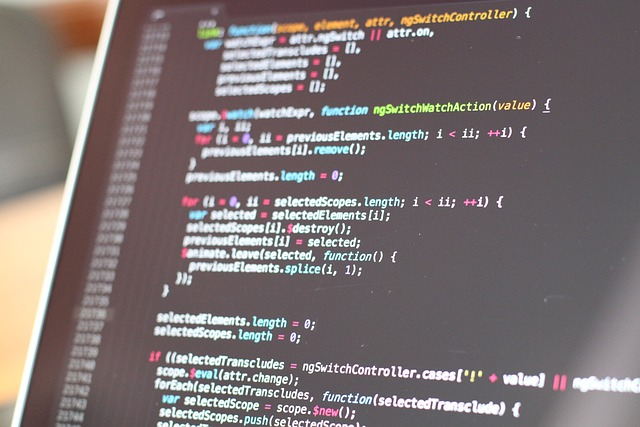 An effective website is crucial for dispensaries, as it serves as the foundation for all marketing efforts. Optimizing for SEO and ensuring a seamless user experience are key factors in website success.
A website that is user-friendly and provides all the necessary information for prospective cannabis consumers should accurately reflect the dispensary's brand through its design, color schemes, logo, and overall aesthetics.
SEO Optimization
Search engine optimization helps dispensaries rank higher in search results, driving organic traffic and increasing visibility. The essential components of SEO optimization include website content, metadata, images, and other relevant elements.
On-Page SEO involves adhering to Google's Best Practices to ensure that your website is optimally configured for higher rankings on Google Search, while Off-Page SEO comprises all the elements that contribute to your SEO outside your website, including backlinks and social media presence.
User Experience and Mobile Responsiveness
A user-friendly website with mobile responsiveness ensures a positive experience for visitors, increasing the likelihood of conversions and return visits. In order to ensure a positive user experience, it is essential to prioritize the user's needs and develop a design that is user-friendly and comprehensible.
Furthermore, it is necessary to conduct tests on the website across different devices and browsers to guarantee its optimal performance.
Leveraging Content Marketing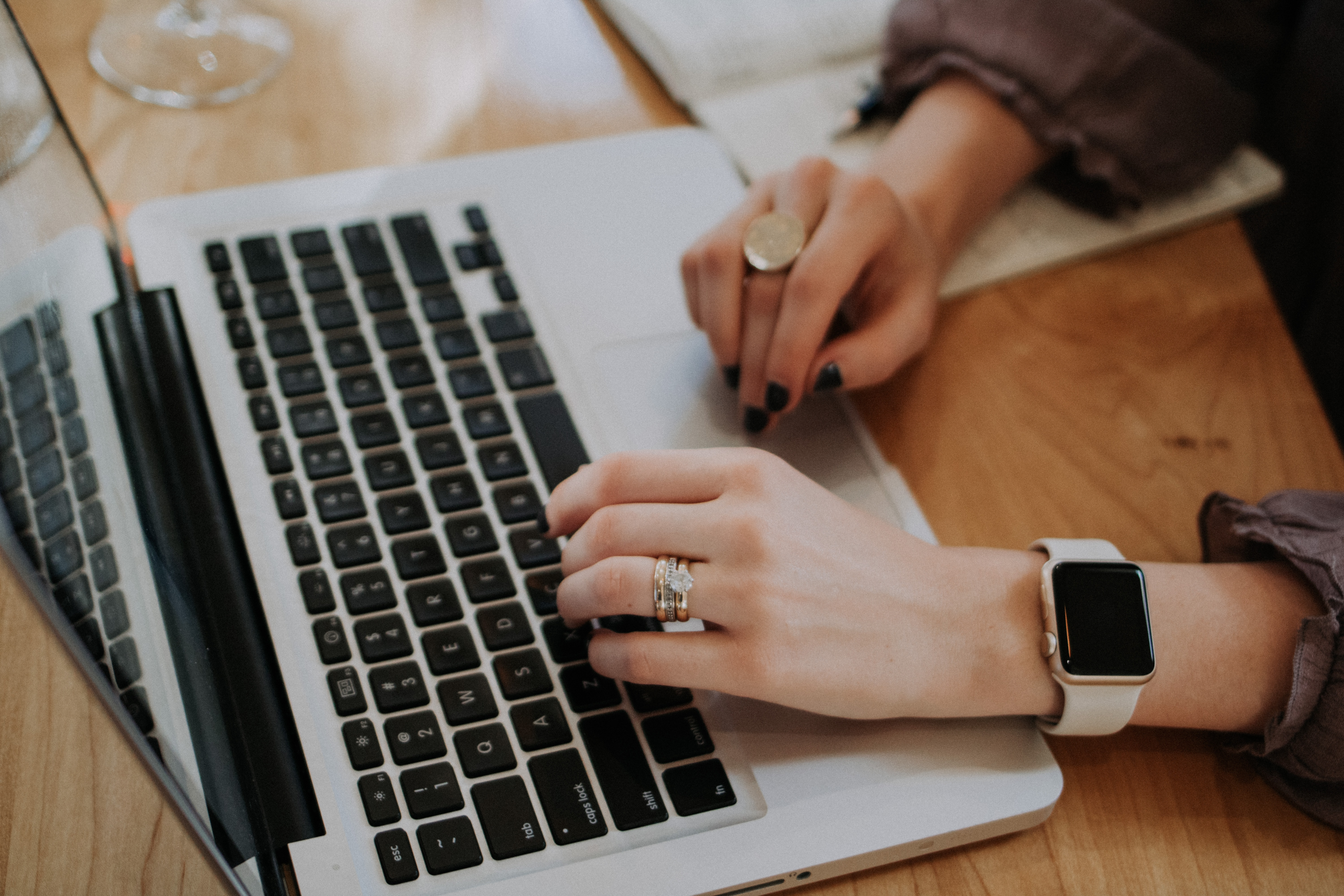 Content marketing is a powerful tool for dispensaries to educate potential customers, establish expertise, and drive traffic. Blogging and visual content are essential components of a successful content marketing strategy.
Content marketing is estimated to be 62% less expensive than traditional marketing approaches, while generating 3 times the quantity of leads. Furthermore, conversion rates are nearly 6 times higher for marketers who prioritize content marketing compared to those who did not emphasize content marketing or produced inappropriate content.
Blogging and Informational Content
Blogging and informational content help dispensaries showcase their expertise, engage with their audience, and improve SEO rankings. Dispensaries may find it beneficial to develop a regular content calendar and assign posts to their most experienced and knowledgeable budtenders.
Creating content that is both informative and engaging can be a challenge, but it is essential.
Visual Content and Infographics
Visual content, such as infographics, can effectively convey complex information and attract attention, further enhancing a dispensary's content marketing efforts. Images, videos, infographics, and animations are all types of visual content that can be utilized in dispensary marketing.
High-quality visuals, crafting visuals that are relevant to the target audience, and optimizing visuals for various platforms are essential components of creating effective visual content.
Harnessing Social Media Platforms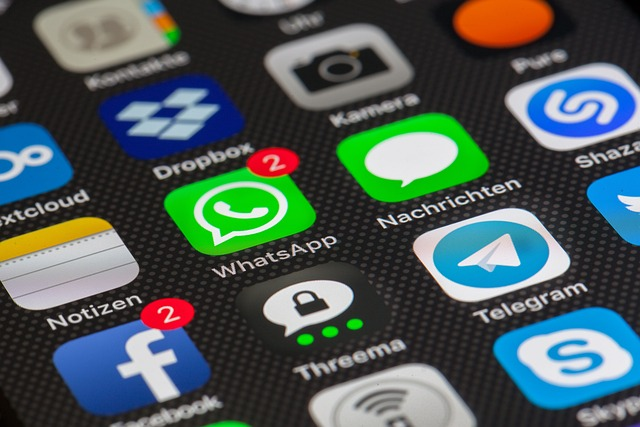 Social media platforms offer dispensaries the opportunity to build an engaged community and promote their brand through their social media accounts. Navigating platform restrictions and focusing on organic engagement are key to successful social media marketing.
Utilizing social media for dispensaries has the potential to increase exposure and generate leads for their businesses. Instagram business accounts, Facebook, and Twitter are the social media sites that cannabis dispensaries should prioritize in today's digital landscape.
Building an Engaged Community
Building an engaged community on social media helps dispensaries increase brand awareness, foster customer loyalty, and drive traffic to their website. Generating content that is pertinent to the intended demographic, interacting with followers on a consistent basis, and utilizing influencers to extend reach are strategies that can be employed to construct an engaged community on social media.
By creating content that resonates with the target audience, dispensaries can build relationships with their followers.
Navigating Platform Restrictions
Dispensaries must navigate platform restrictions on cannabis advertising by focusing on organic engagement and avoiding direct sales promotions. Implementing age restrictions on social media platforms is a recommended best practice to reduce the risk of account takedowns.
Additionally, dispensaries should avoid posting pictures of raw flowers and excessive product imagery and instead focus on posting images of team members, business activities, customers, and events.
Implementing Email Marketing
Email marketing is an efficient and cost-effective way for dispensaries to communicate with their audience, promote deals, and drive sales. Growing an email list and crafting effective campaigns are essential for success.
90% of emails are successfully delivered to the recipient's inbox, while only 2% of your Facebook followers view your posts in their News Feed.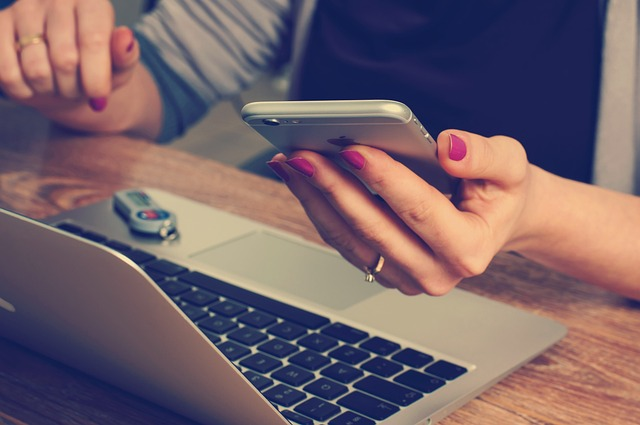 Growing Your Email List
Growing an email list through website opt-ins and in-store promotions ensures dispensaries can reach a larger audience with their marketing efforts.
Utilizing website opt-ins and in-store promotions can help dispensaries expand their reach with their marketing initiatives.
Crafting Effective Email Campaigns
Crafting effective email campaigns, including personalized content and targeted promotions, helps dispensaries engage with their audience and drive sales.
A successful email campaign should include a clearly defined objective, pertinent content, segmentation based on data, and a compelling call-to-action.
Exploring Local Marketing Opportunities
Local marketing opportunities, such as Google My Business listings and community events, can help dispensaries increase visibility and connect with their target audience. Google My Business and local business listings are an effective approach for local marketing.
Engaging with the local community can help dispensaries position themselves as a conscientious and responsible member of the local business community, and assist in dispelling any negative stereotypes associated with cannabis consumers and businesses.
Google My Business and Local Listings
Google My Business and local listings improve a dispensary's online presence and visibility in local search results, driving traffic and attracting potential customers.
It is essential to measure impressions, conversion rates, and engagement in order to evaluate the effectiveness of marketing tactics.
Participating in Community Events
Participating in community events helps dispensaries build relationships with their local audience, increase brand awareness, and foster a positive reputation. When selecting events, dispensaries should evaluate the size of the event, the intended audience, and the objectives they wish to accomplish to identify events that are the most appropriate for their brand.
By carefully selecting events that align with their goals, dispensaries can maximize their return on investment and ensure that they maximize their return on investment.
Utilizing Loyalty Programs and Promotions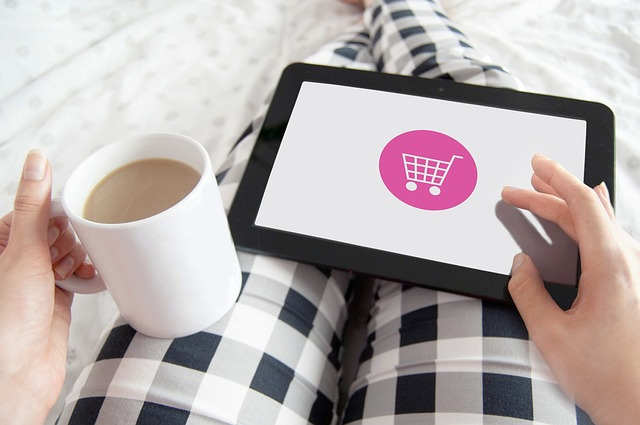 Loyalty programs and promotions are effective tools for retaining customers and driving sales. Designing effective loyalty programs and promoting deals across marketing channels can boost a dispensary's success.
Loyalty programs are a successful and cost-efficient approach to cultivate robust, long-term customer relationships and ensure repeat patronage.
Designing Effective Loyalty Programs
Effective loyalty programs reward customers for their repeat business, encouraging long-term relationships and increased sales.
An effective loyalty program should offer customers value, excitement, convenience, simplicity, and social currency.
Promoting Deals and Special Offers
Promoting deals and special offers across marketing channels, such as email, social media, and in-store signage, entices customers to make purchases and return to the dispensary. Advertising deals and special offers can assist dispensaries in gaining new customers, maintaining current ones, increasing sales and revenue, boosting brand loyalty, increasing foot traffic during off-peak times, and showcasing new products.
These strategies can help dispensaries stand out from the competition and create a loyal customer base. Additionally, additional information is provided below.
Monitoring Online Reputation and Reviews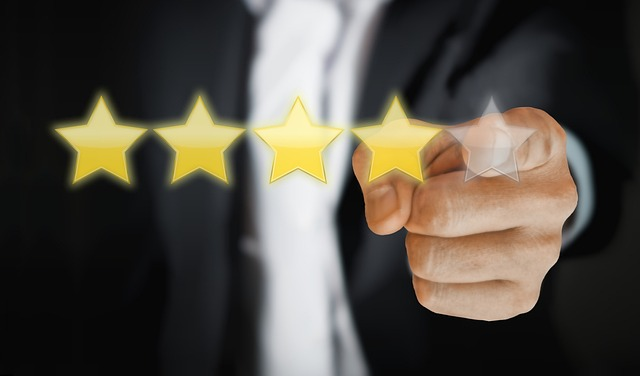 Monitoring online reputation and reviews is crucial for a dispensary's marketing strategy. Encouraging customer reviews and responding to feedback can improve a dispensary's online presence and customer satisfaction. Customer reviews can be beneficial to businesses as they can demonstrate the company's standing, increase sales, enhance search rankings, engender trust and loyalty from customers, raise conversion rates, enhance the business, and draw in new customers.
By monitoring and responding to customer reviews, dispensaries can take advantage of the many benefits that come with it.
Encouraging Customer Reviews
Encouraging customers to leave reviews can help dispensaries demonstrate positive experiences, bolster SEO rankings, and draw in new customers. Dispensaries can incentivize customers to leave reviews by offering discounts or complimentary products, ensuring easy access to review sites, and responding promptly to customer feedback.
Responding to Reviews and Feedback
Responding to reviews and feedback demonstrates a dispensary's commitment to customer satisfaction and helps address any concerns or issues. When responding to negative reviews, it is essential to demonstrate empathy and comprehension, express regret for any distress caused, and provide an opportunity to rectify the situation.
It is important to remember that responding to reviews is not just about addressing the customer's needs.
Measuring Marketing Success
Measuring marketing success is essential for dispensaries to understand the effectiveness of their strategies and make data-driven decisions. Tracking key performance indicators (KPIs) and analyzing results can help dispensaries refine their marketing efforts and achieve their goals.
Utilizing Google's URL builder, dispensaries can implement a tracking URL to track traffic numbers and sources for a landing page or campaign.
Summary
In conclusion, a successful cannabis dispensary marketing strategy in 2023 encompasses understanding the industry landscape, building a strong brand identity, developing an effective website, leveraging content marketing, harnessing social media platforms, implementing email marketing, exploring local marketing opportunities, utilizing loyalty programs and promotions, monitoring online reputation and reviews, and measuring marketing success. By following these strategies and refining your approach based on data-driven insights, your dispensary can thrive in the competitive cannabis market.
Frequently Asked Questions
How do I market my dispensary?
As an owner of a dispensary, it is important to create a successful marketing plan that includes customer retention with loyalty programs, text message marketing, referral programs, social media and ecommerce remarketing, as well as native and display advertising.
With these strategies in mind, you can start creating effective marketing campaigns for your dispensary.
Who is the target audience of dispensaries?
The target audience of dispensaries are primarily medical and recreational users, such as those seeking to relieve pain, reduce anxiety, enhance social experiences, or treat a specific condition.
This diverse group includes individuals from all age groups and backgrounds, making them a crucial part of the cannabis consumer base.
What is the most popular item that customers purchase at dispensaries?
Based on customer reviews, flower appears to be the most popular item that customers purchase at dispensaries. With its long history as the go-to cannabis product, it is easy to understand why so many consumers prefer to buy flower when they visit their local dispensary.
What are the key components of a successful cannabis dispensary marketing strategy?
Creating a strong brand identity, leveraging content and social media marketing, implementing email campaigns, capitalizing on local marketing opportunities, incentivizing customers with loyalty programs, monitoring reviews and feedback, and consistently assessing the success of various marketing efforts are key elements for any successful cannabis dispensary marketing strategy.
These elements should be tailored to the dispensary's target audience and should be regularly updated to ensure that the dispensary is staying ahead of the competition. Additionally, it is important to track the success of each marketing effort to ensure that the dispensary is getting the most out of its marketing budget.
By taking the time to create a comprehensive cannabis dispensary marketing strategy, we are taking the time to create a comprehensive cannabis dispensary marketing strategy.
How can dispensaries navigate social media platform restrictions on cannabis advertising?
By following best practices for social media content, dispensaries can navigate platform restrictions on cannabis advertising. These include avoiding direct sales promotions, focusing on organic engagement, and implementing age restrictions on their profiles.
Creating content that is compliant with platform policies is essential for dispensaries to reach their target audience. This means avoiding language that could be interpreted as promoting the sale of cannabis, and instead avoiding language that could be interpreted as promoting the sale of cannabis.