One of the biggest challenges that dispensaries and brands face is understanding Vermont Marijuana Laws as well as state regulations to maintain compliance. Almost as important is understanding the market and how that translates to your dispensary website design and online presence. Doing so will help your brand thrive in your home state. Here we aim to shed some light on these important topics.
Vermont Marijuana Laws: The Details
As of July 2018, Vermont Marijuana Laws officially changed. Since then, possession of up to one ounce of cannabis was legalized in the state of Vermont. Being caught with one to two ounces of flower, or 5 grams of concentrates or less, for the first time also was decriminalized for adults aged 21 and older.
This means that there are no criminal charges filed, no arrest made, and no jail for first-time offenders who possess this amount, according to NORML. Paraphernalia possession is punishable by a civil fine.
Being caught possessing more than an ounce of flower or more than 5 grams of concentrates in the Green Mountain State is basically treated like a traffic violation. First-time offenders face fines of up to $500, depending on the individual case. Anything over two ounces of flower is still classified as a felony, with offenders facing higher fines and possible jail time, depending on quantity.
Consumption of cannabis outside of a private residence in Vermont is prohibited. However, this could change in the next few years, as other states like Nevada experiment with allowing public lounges. Operating a motor vehicle under the influence is also prohibited, with lawmakers in the process of determining what constitutes impaired driving.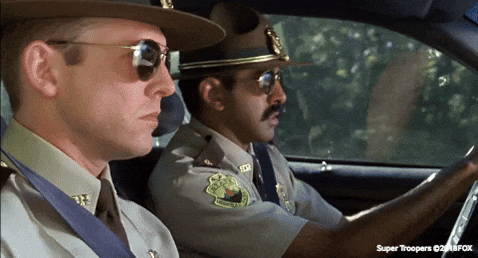 Vermont Cannabis Legislature Changes
The Vermont Cannabis Control Board (CCB) is gearing up to implement the legal sale of recreational cannabis by July of 2022. Since 2004, the Vermont Marijuana Registry (VMR) has issued patients their medical cards. State control of all cannabis regulations is slated to change hands from the VMR to the CCB by March 1, 2022.
Gov. Phil Scott allowed the bill Vermont S.54 to pass without his signature, a move that cannabis advocates applauded as being progressive. According to the language found in S.54, all localities must opt-in to recreational sales. This means dispensaries must be well-versed in their local Vermont marijuana laws.
Another directive that cannabis advocates are applauding is the CCB's decision to prioritize small-scale cultivators and promote social equity programs in the emerging state market. The CCB defines a small-scale growing operation as being no more than 1,000 square feet.
The goal behind the Legislature's cannabis directives is to prevent conglomerates from dominating the state market while still meeting consumer demand for retail adult-use cannabis. Led by the CCB's Director, James Pepper, the lawmakers are initially allowing cannabis companies to hold only one license each, per category.
This means only one growing facility license, or one wholesale license, per company, will be awarded to start. This initial direction is aimed towards preventing out-of-state conglomerates, large franchises, or multi-state operators from establishing themselves in Vermont — at least for the first few years of retail sales.
The Emerging Green Mountain Market
So, what do these laws and Legislative directives mean for dispensaries, retail locations, and other cannabis brands in Vermont? Even though the CCB's focus is on Vermont-owned, small-scale growers and dispensaries, the board estimates legal sales will reach up to $225 million in total sales by 2025. By May 2022, medical dispensaries will be permitted to start making retail sales.
May 2022 is also the date when small-batch growers will be awarded licenses and be permitted to start planting. Special licenses may be awarded to a few facilities, which the CCB is calling a 'tier 6' license. These licenses will allow for up to 25,000 square feet of growing space, and only a small number of these will be awarded.
The CCB's report says they will need approximately 450,000 square feet total of growing facility space to meet initial consumer demand. The report is also aiming to incentivize outdoor cultivation, which will help conserve electricity.
Your Online Cannabis Brand Presence
A common question that many dispensaries and cannabis brands ask is "when should I start planning my online presence? If they haven't already, existing medical dispensaries preparing for retail sales should start planning to launch their website immediately.
There are many factors that even the most experienced brands don't take into consideration when building their dispensary website design and online presence. Building a custom website can take months. If you're a Vermont dispensary owner or cannabis brand behind on launching your website, experts recommend starting immediately.
You need a website to be found online, make more recreational sales, display your menu, establish your brand, educate your audience, grow your loyalty program, and so on. These goals are difficult to impossible to accomplish without a quality online presence. All of the above are critical goals to be achieved and will define the success of your brand, but they will take time to build.
Here's What Your Dispensary Website Design Needs
The success of any dispensary website design requires the proper pages. These include a Homepage and a Menu, which are the two pages most customers will be looking for when seeking out your brand.
Other pages your dispensary website design needs are an About Us to tell your brand's story and a Contact Page. You may also want to include an FAQ page, and we recommend also including a blog.
Important Goals and Features
In addition to starting to plan your dispensary website design, you will need to secure your domain name, optimize for mobile, eventually get indexed on Google, and research dispensary eCommerce platforms. You will also want to consider adding features to your website like age verification, a live chat, great content, and a rewards program in the form of email and SMS marketing.
Get In Touch With Clutch for your Vermont Cannabis Website
All of the above can sound like a daunting task, especially if you are just getting started with the process of your dispensary website design. If you're a business owner in need of Vermont dispensary website design, Clutch can help. We offer turnkey dispensary websites, custom dispensary websites, dispensary SEO, and all the necessary design elements to help your brand succeed.